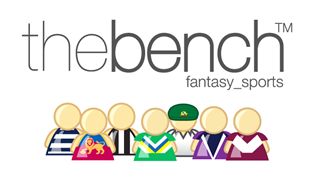 We can't get too hung up on the draw, but it's always important to have a look at when team's have the bye.
Firstly so that you can understand how your players will be affected around Origin, but mostly so that you can avoid picking your back-up squad members playing the same week as your stars.
As always with NRLCEO Fantasy Rugby League, the byes can help bring lower teams back to the pack when the representative stars are away and this year Rounds 11 and 14 are the horror rounds with eight teams each having the bye.
Here are the teams that have the byes in each of the rounds.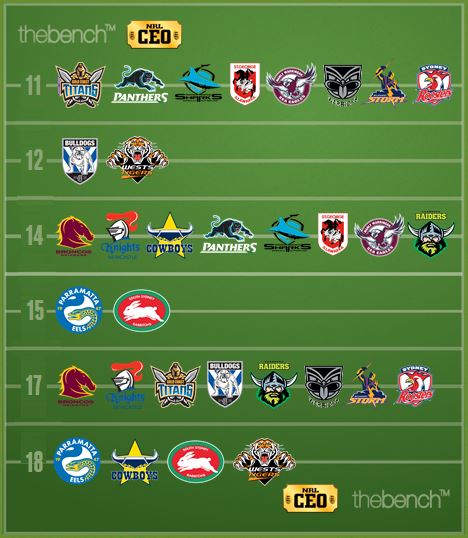 Round 11 Byes
Titans
Panthers
Sharks
Dragons
Sea Eagles
Warriors
Storm
Roosters
Round 12 Byes
Round 14 Byes
Broncos
Knights
Cowboys
Panthers
Sharks
Dragons
Sea Eagles
Raiders
Round 15 Byes
Round 17 Byes
Broncos
Knights
Titans
Bulldogs
Raiders
Warriors
Storm
Roosters
Round 18 Byes
Eels
Cowboys
Rabbitohs
Tigers
What is NRLCEO?
Find out how to play our addictive draft based fantasy rugby league game.
The following two tabs change content below.
JB
A Founder of NRLCEO. Jamie spends far more time on running the site than his own team and is therefore a perennial struggler, much the the delight of his mates. He is a former Bears, now Raiders tragic. A rangy lock who avoided running the ball at all costs, he once tackled (flopped on) John Hopoate. Web Geek by day, Web Geek by night.