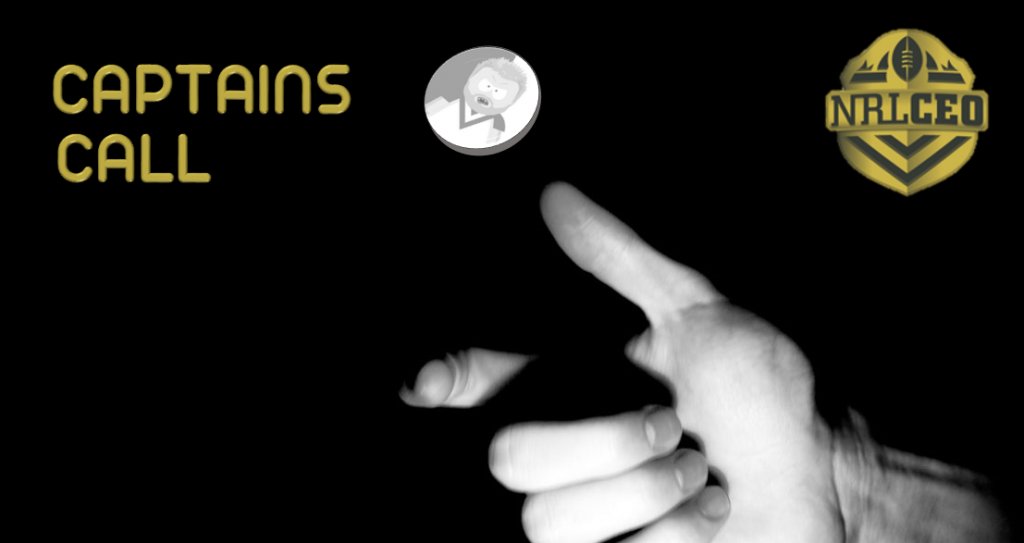 Welcome to the Grand Final edition of Captains Call.
So I sat at home watching the Warriors play, needing them to win so my teams finals chances stayed alive. They were up by seven with about six minutes to go when Tommy Turbo caught RTS out and managed a chip and chase to cross for very good solo try. I thought to myself, one point up with five to go, Warriors should be able to milk the time and as I was thinking that Hingano kicked the ball out on the full from the kick off, I just thought to myself, young man you just cost your team the game. Cherry-Evans did what Cherry-Evans does and controlled the rest of the game with Manly going on to win in golden point. Hingano, the rookie half won't want to see replays of that anytime soon.
Another half who struggled on the weekend was Nathan Cleary. He made some uncharacteristic mistakes and some very poor kicks. By far the worst game I've seen him play and that was also reflected by his dohnut.
The two safe bets in Josh McGuire and Nathan Brown were just that, although Brown got it the conventional way with an easy workhorse, while McGuire got all his points from a try.
A lot of people would have questioned putting Marcelo Montoya as captain but he didn't let down scoring a try and line break. Didn't set the world alight but 10 points is a good return from a captain.
The pick of the lot by far was Suliasi Vunivalu. What a game he had. Three tries, one try assist and four line breaks. He is now even with Alex Johnston with 22 tries for the year.
Grand Final week, the week where you either get your name etched in history or you are forgotten.
Be smart and pick a reliable captain unless you think you are that far behind the eight ball in your game that you need to pick someone in hope.
Let's preview the final five of the year and don't forget to vote or leave a comment below.
Good luck to everyone who has made their Grand Final.
Felise Kaufusi (safe bet)
Kaufusi has been the most improved NRLCEO player this year and it shows with his claim of a front row spot on the Dream Team. Expect much of the same this week against the Raiders with the slight chance he may cross the line for his eighth try of the season.
Paul Vaughan (safe bet)
Again, there is a reason Vaughan is on the Dream Team this season. His minutes have increased this season and he runs with more purpose. He has scored a zero in only two games he was able to finish with no score being under four. With the Dragons finals hopes in the balance expect Vaughan to come out firing.
Jake Trbojevic (safe bet)
Ive gone for a third safe bet this week as its grand Final time and who better to give the big C to that Jake Trbojevic. Has only missed one work horse all season and has crossed for eight tries. With Manly in a must win game, expect J Turbo to have another massive game.
Gareth Widdop (risk and reward)
A huge game is expected from Widdop. He is the leading five eight this season and needs to produce a massive game against the dogs to give them any chance to make the finals. He is second in try assists and has ten tries to go along with it.
Tom Trbojevic (risk and reward)
Tommy Turbo has had his best season yet. In a must win games against the Panthers and coming off the back of a good game against the Warriors, expect Tom to fire. It's not often he doesn't score any points in a game and I don't expect this game to be any different.
The following two tabs change content below.
Adam Hewat
Adam Hewat, coach of the mighty Pest Control. Playing NRLCEO has become an obsession more than a hobby. He's either ingesting as many stats as possible or carefully monitoring each play of each game. Obsessed? Maybe just a little.
Latest posts by Adam Hewat (see all)