Not sure when the Trade Deadline is for your league?  The below steps will help you work it out:
Step One:  Select "My Profile" from the team menu at the top right-hand corner of TheBench.

Step Two:  Select the edit icon under the "Action" heading.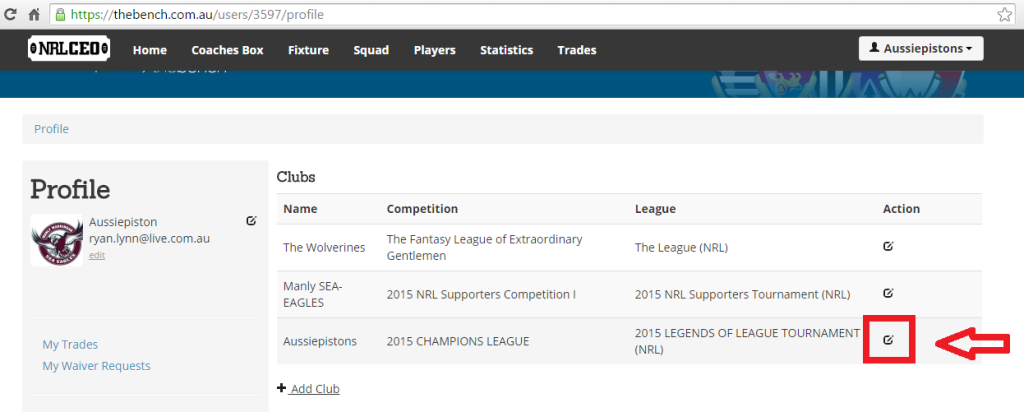 Step Three: You can view your Trade Deadline down the bottom left under the heading "Last Trade Round".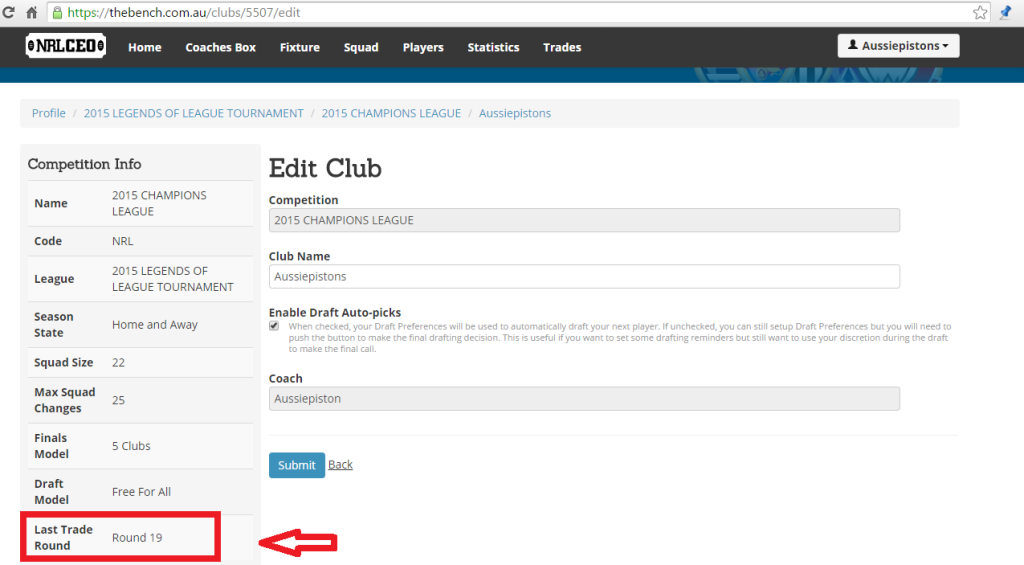 What does this all mean?
You can make trades and drops up until the end of your Last Trade Round.  That means that if your Last Trade Round shows as Round 19, you can continue to trade and drop players right up until lockout at the start of round 20.
After your Last Trade Round, you can no longer trade (obviously!) but you also cannot 'drop' players.  This is to prevent coaches out of the running dropping players for another coach to pick up.  However you can still pick up free agents if you clear a roster spot before the deadline (recommended).
The following two tabs change content below.
Ryan
Crushed dethroned NRLCEO Champion seeking a trophy for long term relationship.