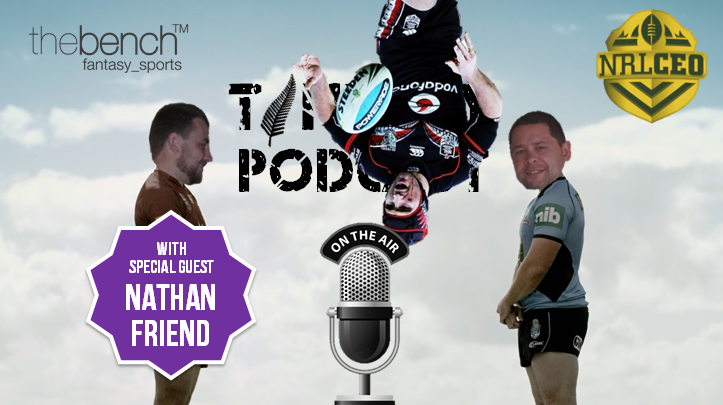 With 242 first grade appearances with four NRL clubs, it's fair to say Nathan Friend had a highly decorated and successful career.
As an NRLCEO player he was an unsung superstar – scoring workhorses and double workhorses regularly with relative ease. He was constantly one of the first hookers picked.
In this great interview with Mark and Mikey you will hear about his first professional contact, how he played with a broken jaw for 70 minutes, why he wore his famous head gear and how no one recognises him without it!
Of course we couldn't chat to him without discussing the famous back flip try assist too.
Download on iTunes, direct to your phone or listen on the player below:
If you are enjoying the show, please leave a review on iTunes.
The following two tabs change content below.
Tantasy
The boys from across the ditch, Mark and Mike, have been playing NRLCEO for five years and have a competitive private league called Tantasy. They join us from a roof in NZ drinking bourbons instead of Cruisers, but having a good laugh along the way.