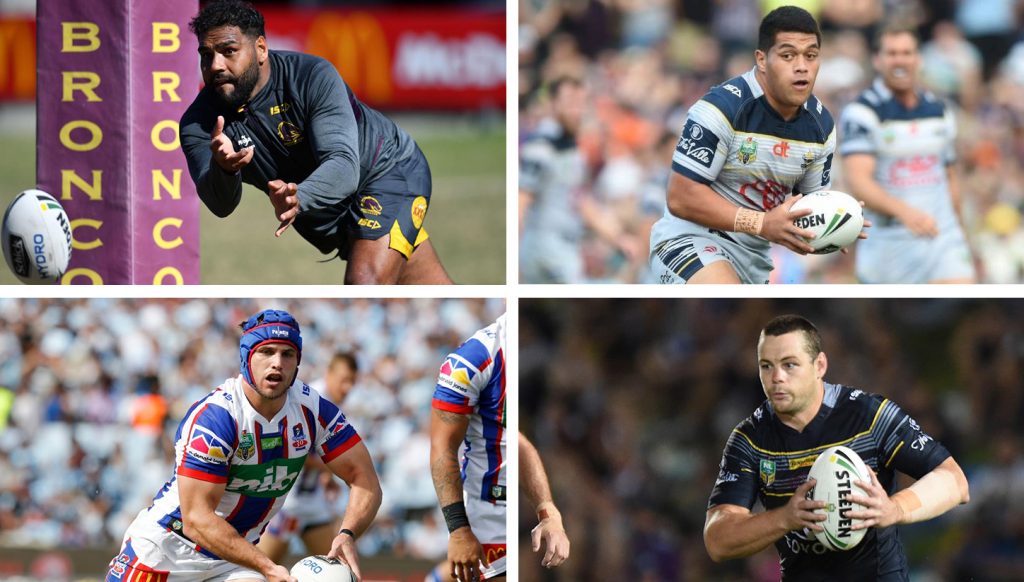 When I saw Sam Thaiday's name listed at hooker in the lead up to their match against the Dragons I assumed it was just a simple way to shuffle the team sheet around and that it would be someone like Josh McGuire who would slot into the dummy-half position, but then it happened again last week against the Eels. And sure enough there was Big Sam there at the play the ball. Oh sure, he only made it for like one play in every set but he was there. At least for a little while. Thaiday finished with 23 involvements and it follows on from the Broncos having to play their halfback Ben Hunt out of position at hooker as well following the injury to Andrew McCullough. It's also the latest in the list of players that have stepped into unfamiliar positions this season.
Injury has forced the Knights to look beyond their traditional hooking ranks with Jamie Buhrer having to slot in following the injuries to Daniel Levi and Rory Kostjasyn. After a lengthy stint on the sideline himself, Buhrer has scored six workhorse tries in nine games since his return but has missed out the last two weeks. At the Bulldogs, Moses Mbye has filled in at number 9 but that experiment ended following the injury to Josh Reynolds. Mbye managed just the one workhorse try back in Round 21.
But when it comes to players filling in at other positions, it doesn't get any stranger than at the Cowboys with Shaun Fensom, a player notorious for not being much a ball runner being named at prop this season and John Asiata cameoing as one of the world's most imposing five-eighths. Fensom scored his fifth workhorse try of the season on Friday with 37 tackles and 8 runs against the Tigers.
WORKHORSE OF THE WEEK:
Michael Lichaa. The injury to Josh Reynolds ended the Moses Mbye experiment and brought Lichaa back into the fold and he did not disappoint NRLCEOs who have stuck with him scoring the only double workhorse of the round.
WORKHORSE PACK OF THE WEEK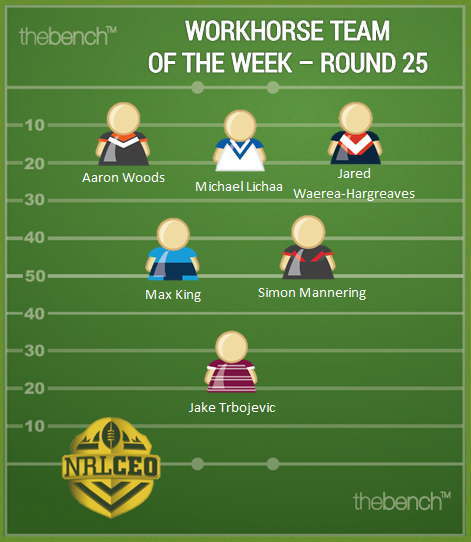 Aaron Woods: 41 tackles + 16 hitups = 57

Michael Lichaa: 41 tackles + 9 hitups = 50

Jared Waerea-Hargreaves: 44 tackles + 12 hitups = 56

Max King: 46 tackles + 9 hitups = 55

Simon Mannering: 51 tackles + 12 hitups = 63

Jake Trbojevic: 45 tackles + 14 hitups = 59
14. Api Koroisau: 60 tackles + 7 hitups = 67
15. Cameron McInnes: 57 tackles + 1 hitup = 58
CLOSE BUT NO CIGAR
Embed from Getty Images
Last week there were 10 entrants, this week only one!
Ryan Hoffman: 23 tackles + 16 hitups = 39
STATS PER MINUTE
Continuing on from last week where we took a look at Lebanon and the NRL stars set to line up for them, we again turn our attention to some familiar names that will be lining up for their respective nations. And of course, when it comes to representing a country the term "their" can be a loose one.
Nathan Brown has had an outstanding year for the blue and gold, leading the Eels with 21 workhorse tries, which currently sits him in sixth in the league overall. Brown played 73 minutes this past week for 52 involvements (0.71 SPM) and beyond taking the Eels into the postseason will also be representing Italy at the upcoming World Cup. Brown joins a host of players very familiar to NRL fans which includes Paul Vaughan, Aidan Guerra and Mark Minichiello not to mention James Tedesco in the number 1 jersey.
There aren't any no-names in the New Zealand side but I wanted to highlight Tohu Harris this week given that this is still supposed to be a fantasy NRL column. Harris scored his first workhorse try since Round 15 on the weekend racking up 40 involvements in 80 minutes (0.50 SPM). It's been a disappointing season for Harris who's struggled with injuries and has only accumulated six workhorse tries this season as a result, but with 14 games for the Kiwis under his belt, he should still be there in October/November.
Like the Kiwis, England boast a host of NRL players in their forward pack including workhorse guns Sam Burgess and James Graham. Two players instantly recognisable to NRLCEOs that will also be lining up for the Poms are Elliott Whitehead and Josh Hodgson. They boast 17 and 13 workhorse tries respectively but neither got past the 40 mark on Friday as the Raiders and the Knights scored 74 points between them resulting in not a single workhorse coming from the Canberra pack. Whitehead had 32 involvements in 56 minutes (0.57 SPM) while Hodgson had 27 involvements in 65 minutes (0.42 SPM).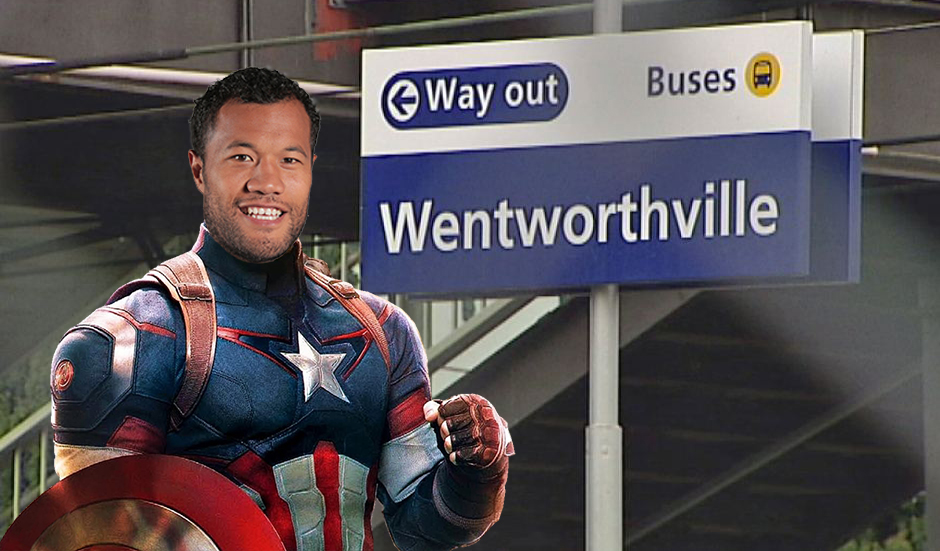 He's not exactly a household name but as far as the American forward pack goes, Eddy Pettybourne is the closest they have to it. The Tomahawks feature a couple of players with NRL experience including backs Bureta Faraimo and Junior Vaivai while Captain America himself Joseph Paulo, is likely to line up in the halves leaving Pettybourne as the main man in the middle. Currently signed with the Gold Coast, Pettybourne represented America at the last World Cup but this season has played just two games in the top grade – (0.83 SPM).
JUST QUICKLY: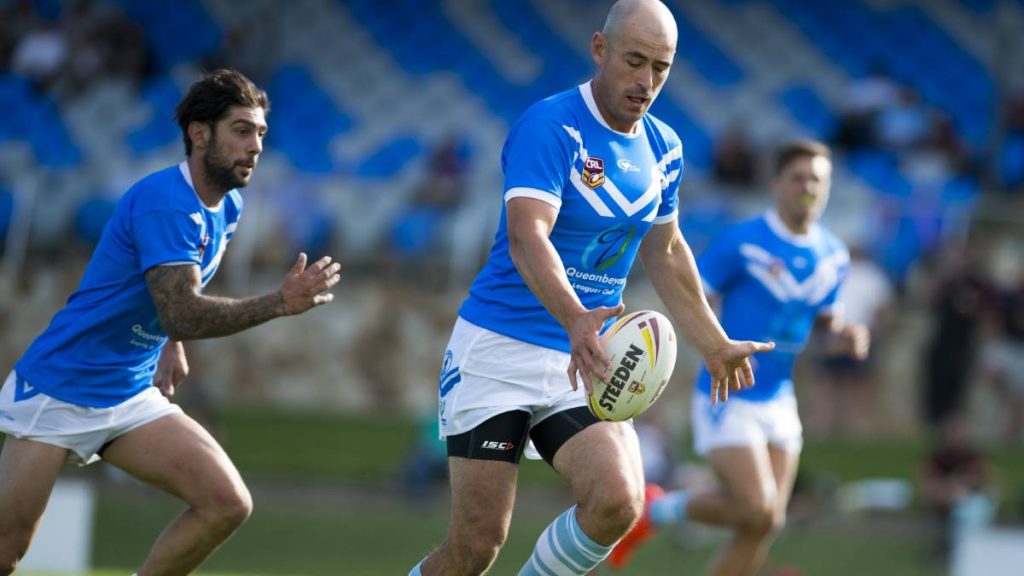 Good luck to those in NRLCEO Grand Finals this weekend and for those who are not and need to take your mind of the pain of another season wasted, might I recommend you head out and catch a local game.
Down in Canberra, Terry Campese is on track to win a premiership with the Queanbeyan Blues, 15 years after he won one with them playing on the wing.
In the Illawarra, Nathan Fein's Collegians are waiting to see who they'll play after progressing straight through to the Grand Final while down the coast the defending Group 7 Premiers Gerringong Lions, coached by Eels great Mick Cronin, are still alive after beating the Warilla Gorillas in an Elimination Final.
Finals get underway this weekend in the Newcastle comp with Brad Tighe and the always powerful Wests enjoying the week off but remaining the team to beat after winning the Minor Premiership.
And don't forget to check back in next week for the Third Annual Workies!
The following two tabs change content below.
Geoff Adams
Geoff Adams is the foremost authority on Workhorse Watching. A past time no one else does mind you. Get the lowdown on all things workhorse related including Stats Per Minute.
Latest posts by Geoff Adams (see all)