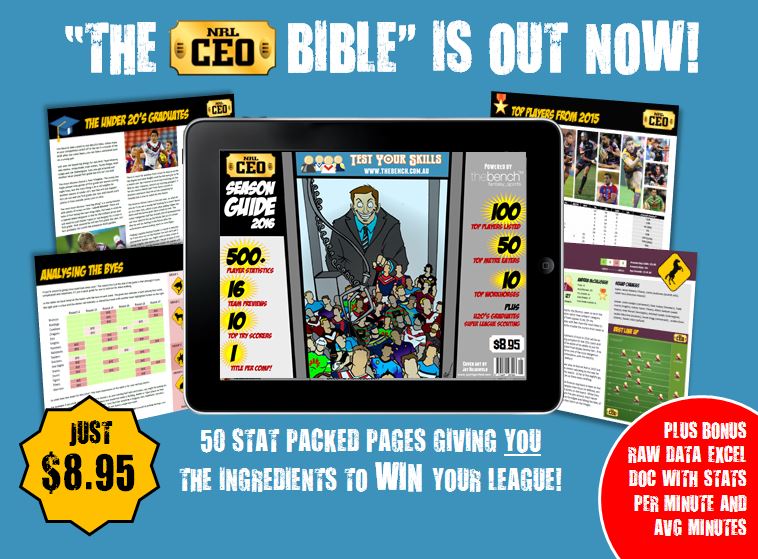 This 2016 Season Guide is just the potion needed to dominate your private League on NRLCEO.
With 50 pages jam packed with information and statistics, it is the only preparation tool needed prior to your NRLCEO draft on www.TheBench.com.au.
As you will see, your NRLCEO Season Guide is jam packed with player and team information as well as tips from the gurus.  But NRLCEO revolves around one thing – numbers.  Every successful CEO peruses the stats and there is no doubt that they are the life blood of every fantasy fanatic.  This Season Guide is specific to NRLCEO and the stats that we have compiled should help you gain that edge over your competitors – a necessity for private competitions against mates!
Can't get enough stats???
This year we have another bonus. We're also offering a downloadable spreadsheet which contains the most important data. Unlike the guide which we are limited by space, it includes average minutes for all 502 players as well as the all important workhorse averages and Stats Per Minute Average (copyright Geoff Adams aka the Workhorse Watcher).
Just want the Season Guide on its own? 
 for $8.95.
Want the Season Guide AND the super spreadsheet? 
 for $14.95.
They say money can't buy happiness and for most things that is true!  However, in this guide, there is happiness in abundance.


Check out some of the previous Season Guides to get a taste of what you can expect.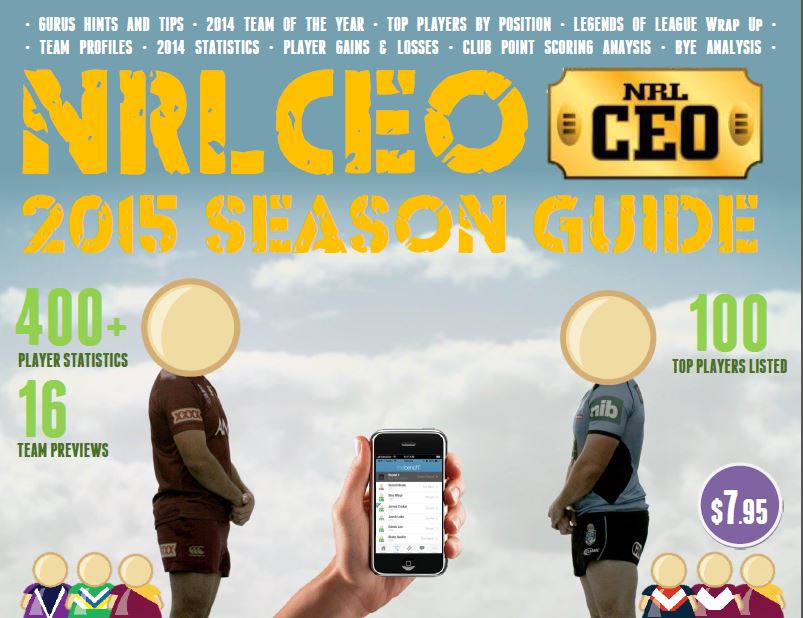 Download the 2015 Season Guide for free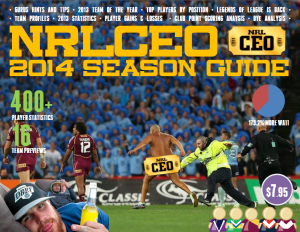 Download the 2014 Season Guide for free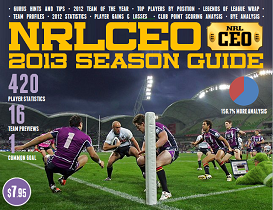 Download the 2013 Season Guide for free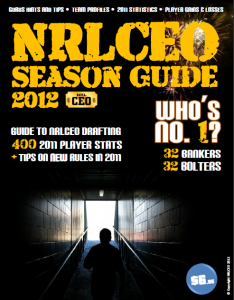 Download the 2012 Season Guide for free
The following two tabs change content below.
JB
A Founder of NRLCEO. Jamie spends far more time on running the site than his own team and is therefore a perennial struggler, much the the delight of his mates. He is a former Bears, now Raiders tragic. A rangy lock who avoided running the ball at all costs, he once tackled (flopped on) John Hopoate. Web Geek by day, Web Geek by night.