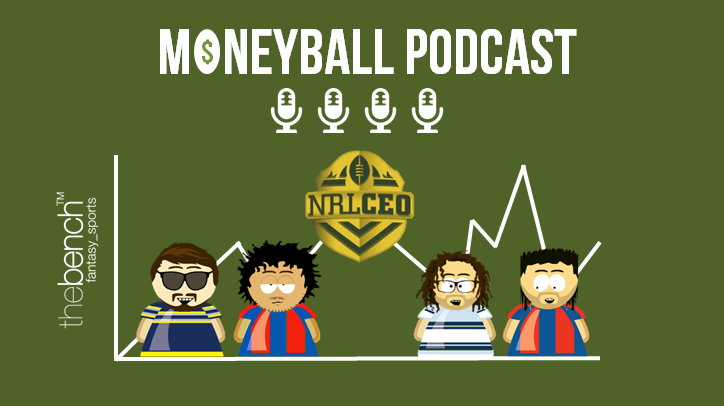 It's a very blurry and slurry edition of the Moneyball Podcast post ANZAC Day as Ted is joined by Narmi, Jacko and Marcho.
The guys preview Round 9 of NRLCEO, team lists, discuss Moylan's fantasy failings and they've introduced a new segment called "What the fuck is going on?"
Lastly, Marcho launches his fantasy Boring XIII. Check out Ted's Stoner XIII and Jacko's Handsome Cool Kids XIII here.
Download on iTunes through your podcast app, download direct to your phone or listen from the player below.
If you are enjoying the show, please leave a review on iTunes.
The following two tabs change content below.
Tantasy
The boys from across the ditch, Mark and Mike, have been playing NRLCEO for five years and have a competitive private league called Tantasy. They join us from a roof in NZ drinking bourbons instead of Cruisers, but having a good laugh along the way.